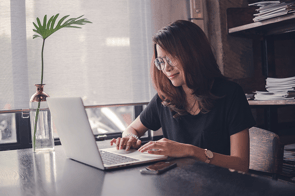 To all of the great BOMs out there in the long-term post-acute care (LTPAC) realm, let me say, thank you! You are valued employees in skilled nursing. When one considers everything that you do, it's obvious that BOMs wear many hats! You must effectively manage and oversee the bookkeeping function, manage and oversee patient accounts, recruit, select, hire, train, evaluate, counsel and supervise business office staff, manage and operate within budgetary parameters, and exhibit excellent customer service and a positive attitude toward residents and families.
Given all the responsibilities on your plate, what tools can help you build your success, today and tomorrow? Consider some key tools that BOMs need to thrive, I like to call them our "Keys to Success."
An Effective Triple Check Process: As a BOM, please make sure that your facility utilizes triple check. An effective triple check process includes therapy, MDS and admissions. Triple check ensures submission of clean claims; this will help improve your overall revenue cycle and keep your accounts receivable (AR) low. Make sure to communicate with your clinicians and therapists so that you have all of the clinical information necessary to bill. Building trust and having good communication with these team members will pay off every month during billing. Triple checks also help to hold team members accountable. Billers are the only people responsible for claims management. Take it upon yourself to let your team members know that each of you has ownership and is part of the billing process. This will help foster a more collaborative environment and empower your billing and clinical staff to work together. Be the bridge that helps increase communication that leads to accurate and timely billing and payment.
Actionable Reporting and Analytics: Clean data, much like clean claims, are key to BOM success. The reports you review with staff should allow you to see the big picture and provide the resident detail necessary for meaningful AR reviews with billers. Needless to say, inaccurate agings can send your staff in completely wrong directions. In my experience, cash posting is the most integral part of the process. If payments are not posted accurately, then biller follow ups, your AR reviews and reports to upper management all suffer. Take the time to work with your billing team or cash posters and clearly outline the steps that are needed to post cash correctly. Sit with your billers and make sure they are performing follow ups properly. You are only as successful as the people around you, so make sure they have the tools they need to work efficiently. Knowing how to harness the data at your fingertips will make you and your team better.
Effective Time Management: All managers need to create and maintain boundaries and space between themselves and their work—and BOMs are no different. Make sure you create balance with your teams and build a routine that allows you to be effective at work and have time outside of your daily activities. When you let work consume every aspect of your life, it's easy to burn out. BOMs and MDS Coordinators are in-demand, high-turnover positions because of the blurring of boundaries. A rule of thumb in management is, before starting out on a new task or objective, identify the goal. If you can't easily identify the goal(s) that will be achieved, maybe you should reassess your objective.
Contact Richter
Do you have questions about optimizing the BOM function throughout your LTPAC organization? Call Desiree Gordon at 440-605-7256 to schedule a free consultation.