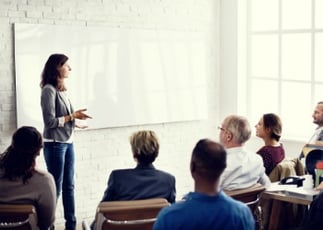 This blog was published in 2016. To read the up-to-date tips on coding urinary tract infections for MDS 3.0, click here.
When you are determining whether to code a Urinary Tract Infection (UTI) in Section I of the Minimum Data Set (MDS), at first glance it seems pretty straight forward. However there are multiple factors included in the determination. These specific guidelines have been put in place under the direction of the Centers for Disease Control (CDC) for the purpose of gathering study data on the prevalence of UTI in the Long Term Post-Acute Care (LTPAC) setting. Since this information is for research, specific criteria have been set by the CDC.
The resident must fit ALL of the criteria in order to check UTI on the MDS.
The criteria are as follows:
Does the resident have a diagnosis of UTI that has been provided by a physician, nurse practitioner, physician assistant, or clinical nurse specialist or other authorized licensed staff as permitted by state law? Did the resident have a UTI in the last 30 days? Remember that the 30 day look back is calculated from the assessment reference date (ARD) of the assessment.
Is the resident symptomatic of a UTI which may or may not include but not be limited to: fever, urinary symptoms (e.g., peri urethral site burning sensation, frequent urination of small amounts), pain or tenderness in flank, confusion or change in mental status, or change in character of urine (e.g., pyuria)? The question has arisen regarding clarification of the resident with colonized Methicillin-resistant Staphylococcus aureus (MRSA). This is the response from the CDC: "A physician often prescribes empiric antimicrobial therapy for a suspected infection after a culture is obtained, but prior to receiving the culture results. The confirmed diagnosis of UTI will depend on the culture results and other clinical assessment to determine appropriateness and continuation of antimicrobial therapy. This should not be any different, even if the resident is known to be colonized with an antibiotic resistant organism. An appropriate culture will help to ensure the diagnosis of infection is correct, and the appropriate antimicrobial is prescribed to treat the infection. The CDC does not recommend routine antimicrobial treatment for the purposes of attempting to eradicate colonization of MRSA or any other antimicrobial resistant organism."
Does the resident have "significant" laboratory findings? Whether or not the laboratory finding are significant for that resident should be determined by the physician, nurse practitioner, physician assistant, or clinical nurse specialist or other authorized licensed staff as permitted by state law?
Has the resident received medication or treatment for a UTI in the last 30 days? Has the resident been on an antibiotic for the treatment of the confirmed UTI in the last 30 days?
Infection prevention and control guidelines have been published by the CDC's Healthcare Infection Control Practices Advisory Committee (HICPAC). The release contains recommendations that should be applied in all healthcare settings.
Want to stay on top of the ever-changing LTPAC industry? Follow us on social media: