---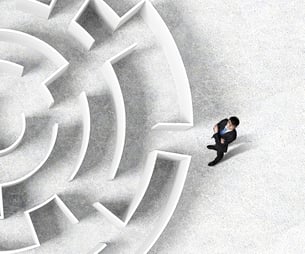 For owners of home health and hospice organizations of all sizes and scopes, the coronavirus (COVID-19) pandemic has caused financial and operational disruptions that to this day leave many operators facing dire prospects.
The services your home health or hospice organization provides are vital to the health and well-being of patients. Yet, to continue delivering services, you must remain financially and operationally viable, today and tomorrow. COVID-19 has made that unusually difficult, particularly for home health agencies, since many skilled staff aren't able to conduct site visits, for a number of reasons. The primary consequences of this are:
Home health agencies are now struggling to meet their low utilization payment adjustment (LUPA) thresholds as per physician orders;
Revenues are down and could continue to be so long as site visits aren't being conducted; and
Agencies could be risking the loss of recertifications or new admissions they otherwise could receive under "normal" (i.e., non-COVID-19) circumstances.
Making matters more challenging, telehealth care, which is gaining widespread acceptance across the healthcare spectrum, is only reimbursable to the physician if they are an approved Medicare B provider; it does not apply toward meeting an agency's LUPA threshold. While it is necessary, it is not currently reimbursable for Medicare Home Health. As the COVID-19 pandemic continues to evolve, telehealth rules for the home health and hospice industry could likely change as well.
So, what are some ways to navigate the current crisis and solidify your home health or hospice agency moving forward?
Consider four initial steps.
Leverage CARES Act stimulus relief. On March 27, the $2 trillion Coronavirus Aid, Relief, and Economic Security Act (CARES Act) was signed into law by President Trump. The CARES Act offers healthcare providers – home health and hospice providers included – an array of relief measures designed to ease financial and regulatory burdens associated with this crisis.

The CARES Act contains meaningful relief measures that home health and hospice agencies should strongly consider: Medicare and Medicaid Section 1135 waivers; accelerated and advanced payment; and sequestration suspension. For an explanation of each one, read our article, Economic Recovery From COVID-19: CARES Act Takeaways for Long-Term Post-Acute Care Organizations

.



Other notable programs that home health and hospice organizations should consider include:


Small Business Administration (SBA) Economic Injury Disaster Loans (EIDL) low-interest disaster loans. On March 13, the president declared COVID-19 a national emergency which, in turn, made these loans available to businesses across the country, including home health and hospice agencies. These loans, which are offered directly by the SBA (as opposed to lending institutions), are intended to help eligible businesses maintain operations until the effects of the declared disaster have passed. Loans of up to $2,000 can be used to pay payroll, fixed debts, accounts payable and other debt obligations that otherwise could have been paid had this declared disaster not occurred. They're not intended to replace lost sales or profits, or to be used for expansion. You can apply here; however, eligibility varies by state, so you should first check applicable guidelines.
Paycheck Protection Program. This program provides loan funds to support small businesses and other eligible entities impacted by COVID-19. Funds can be used for payroll (and payroll-related costs, including commissions), as well as rent, insurance, utilities, interest on mortgage obligations and paid sick or medical leave incurred from February 15, 2020 to June 30, 2020. You can apply here.Additionally, the CARES Act provides for a six-month loan subsidy by the SBA on behalf of eligible borrowers for certain existing SBA loans made prior to March 27, 2020.Note: Most of these programs require you to keep track of your lost revenue. Losses could include your LUPAs, any lost new admissions or current patients for whom you won't recertify.



Review Centers for Medicare & Medicaid Services (CMS) Flexibilities With Regard to COVID-19. For home health agencies, these include:

Evaluating homebound status of all patients. CMS has redefined the definition of homebound. As a result, some home health agency Medicaid patients who wouldn't otherwise qualify for homebound status may now qualify under new regulations. Your agency, therefore, may be able to convert some of its Medicaid patients over to Medicare. Since Medicare generally provides agencies with higher reimbursement levels than Medicaid, this could help to potentially offset some lost revenue. In that spirit, review all current patients who do not meet homebound criteria and determine if they could meet Medicare eligibility.

Sequestration adjustment. As of May 1, the 2% sequestration adjustment was removed. Talk to your electronic medical record (EMR) vendor to ensure that your database is set up appropriately for this change. Other payers may follow the same ruling, so it's wise to double-check.

Review Choice Demonstration (RCD). Agencies can pause their participation. However, we do not recommend this unless it's completely necessary, since doing so could leave your agency exposed to ADRs.

Requests for Anticipated Payments (RAPs). The auto-cancellation date has been extended. If possible, continue to send your final claims in a timely manner to increase cash flow.

Consider interim third-party assistance to address staffing shortages in accounting, clinical and revenue cycle functions.

Maintaining adequate staffing levels has long been a challenge throughout the LTPAC industry; home health and hospice agencies are no exception. Yet, the COVID-19 crisis has caused acute shortages for many facilities—and we expect that trend to continue, even when the crisis subsides. To combat staffing challenges, many facilities turn to outsourced service providers to fill needs in accounting, clinical and revenue cycle functions. Contract professionals from established and respected providers have deep backgrounds in their given practice area and are specially trained to perform essential duties—which oftentimes require higher-level skills and capabilities. During challenging times like these, the assistance they offer your home health or hospice agency can be invaluable.




Be proactive about keeping staff safe and healthy. Whether you apply for and receive stimulus relief, or you're able to set aside funds from other revenue sources, use it to invest in the safety and health of your staff. This means:

Applying it toward hazard pay for nurses or other staff who are able to personally visit patients.
Purchasing the appropriate personal protective equipment (PPE) so that everyone – staff and patients – are protected.
Make any necessary adjustments to your employee assistance program (EAP) to optimize wellness resources and medical access.
If you're an owner or operator of a home health or hospice facility, your people – nurses, staff and administrators – are your greatest assets. It's vitally important, then, that they remain safe, healthy (in body, mind and spirit) and engaged. Yes, your home health or hospice agency should always run lean; but your organization and the patients it serves needs those assets to continue doing the great work they do. It's up to you to give them the tools and resources that make this possible.
To aid you in promoting financial health for your home health or hospice agency, and to help educate your people on other issues surrounding COVID-19, we have developed a COVID-19 Resource Page which will be regularly updated with the latest information.
Contact Richter Home Health and Hospice Consultants
Do you have questions about navigating your home health or hospice agency through the COVID-19 crisis, or other home health and hospice clinical challenges? Call Richter's home health and hospice consultants at 866-806-0799 to schedule a free consultation.
Want to stay on top of the ever-changing LTPAC industry? Follow us on social media: