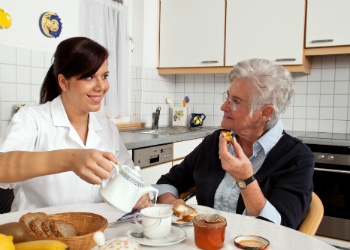 Medicaid is a Federal program that provides health coverage to millions of Americans, including eligible low-income adults, children, pregnant women, elderly adults, and people with disabilities. Medicaid is administered by states, according to federal requirements. The program is funded jointly by states and the federal government. 64 million people are covered, including 4.3 million newly eligible adults, according to the 2015 CMS Actuarial Report Average Enrolled.
The regulations that govern the Medicaid program are changing across the country.
Medicaid Program Details by State - an Interactive Resource
We came across a terrific resource for anyone who needs to know the details of the Medicaid program for a particular state. This resource is easy to use. It is an interactive map with a link via each state to the information for that state. At the bottom of the information sheet, there are additional websites and resources listed that will provide the regulatory and technical information specific to that state.
This is an ideal resource for professionals, applicants, and caregivers alike. It is also a good tool for those who may assist in providing information about the eligibility and application process, including Intake/Admissions representatives, Social Workers, Financial Services representatives, Community Liaisons and Discharge Planners.
This interactive map is provided as an educational resource by Senior Planning. This is a private company in Arizona which provides free assistance to consumers and family members about available resources and housing options. Sharing this resource is not intended as an endorsement of their services or company. That being said, we do acknowledge and thank Senior Planning for sharing this information and granting us permission to share it in return.
It is more important than ever to have accurate information about the Medicaid eligibility requirements and the process for application for benefits. The rules can be complex and are not the same in each state. This interactive resource is an excellent starting point.