---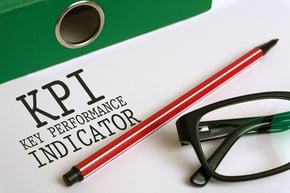 All long-term post-acute care (LTPAC) organizations must generate revenue in order to serve patients and residents and pursue sustainable growth. However, generating revenue by itself simply is not enough; your LTPAC must also collect the revenue while minimizing leakage and potential lost dollars. In this regard, revenue cycle management is key.
Revenue cycle management for LTPACs tracks client revenue from admission/registration through collection of accounts receivable balances. The cycle includes the universe of administrative and clinical functions in an LTPAC organization that contribute to the capture, management and collection of patient service revenue.
If you seek ways to boost profitability and enhance outcomes, optimizing RCM is a prime place to start. In this blog, we explain how smart use of KPIs and metrics help stakeholders elevate their scope of vision above the weeds and see the bigger picture.
The first step in utilizing these tools is identifying what it is that you want to learn. Are you interested in looking at payers based on assessment scores, denial issues or other metrics? KPIs and meaningful metrics can help deliver the insight stakeholders need to draw smart conclusions and truly understand the cost to collect on each client or claim.
For example, you could identify that for a certain payer, your denials rate is 15 percent. That data would then be used to drill into the root cause to identify a trend or broader issue. This would lead you to conclude that the issue resides with the payer.
Here's another tip to consider: Development of your cost to collect metric (total revenue cycle costs / total cash collected) will help drive process and technology improvements that can streamline your operations. Revenue cycle costs usually include staff associated with intake, charge generation, billing and collections, software and clearing house costs.
KPIs in the LTPAC realm are based on acknowledged best practices and are common among providers. As far as metrics go, they are wonderfully customizable, so you can assign whatever values add context and meaning for your enterprise (so long as the comparison is internal, and not based on performance relative to other providers). Hypothetically, you could say, "We find an 8 percent denial rate acceptable based on X, Y and Z factors, even if the national rate is better. Owing to circumstances that are unique to us, we're comfortable with that figure." You could also create metrics that measure operational variables such as length of stay, cost of admission or tracking spending per beneficiary. Whatever metric helps you make informed decisions, that's a good metric for you and your RCM process!
Contact Richter's Revenue Cycle Management Consultants
Do you have questions about optimizing your RCM process through implementation of a denial management process, or other RCM challenges? Read our e-book, "Six Strategies to Optimize Your LTPAC Revenue Cycle Process" or call Richter's revenue cycle management consultants at 866-806-0799 to schedule a free consultation.
Want to stay on top of the ever-changing LTPAC industry? Follow us on social media: