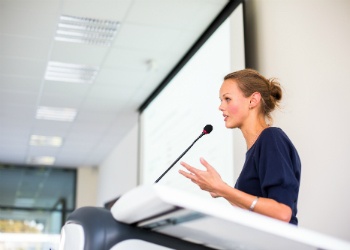 The Merriam-Webster Dictionary defines innovation as "the act or process of introducing new ideas, devices, or methods". BusinessDictionary.com defines innovation as "the process of translating an idea or invention into a good or service that creates value or for which customers will pay."
To be defined as an innovation - or as innovative - the idea must be able to suit a specific need, perhaps as demanded by customers or to meet the financial needs of the company. Companies everywhere conduct market research to put their creative fingers on the "pulse" of the public economy – or consumer buying trends. Of course, their goals are to develop their product line to maximize corporate revenues, but often their research has the greater good of society in mind.
Modern Day Innovation
Innovations can be seen daily in every aspect of our lives. Social media has changed the way we get our daily world news and communicate with our friends and family. The automobile industry now has vehicles that can sense an impending impact or that can parallel park themselves. Techie innovations include a wristwatch that is also a cell phone. Recent advances in medicine have included face transplants and artificial limbs that are operated by the neural signals from a sensor implanted into the wearer's brain! Truly amazing…
Of course, innovation often leads to change – and that can be downright scary to those who like to remain in their comfy, cozy worlds of yesteryear. Recognizing that the Baby Boomer generation, comprised of seventy-six million Americans born between 1945 and 1964, will be causing significant challenges to the existing US health care delivery system and the Medicare Trust. The Centers for Medicare & Medicaid Services (CMS) has developed several innovation models to test out different care delivery and reimbursement systems focusing on fiscal responsibility and improved care delivery. In other words – our healthcare system has become old, outdated and bloated. Money's short. Let's figure out how to make it last!
7 CMS Innovation Models for Provider Reimbursement
With that thought in mind, CMS currently has seven areas of focus - or models – each of which includes multiple options for provider participation. Each one is designed to monitor and study provider reimbursement and service delivery in hopes of building better reimbursement options for the Boomers and future generations.
Episode-Based Payment Initiatives
Primary Care Transformation
Initiatives Focused on the Medicaid and CHIP Population
Initiatives Focused on the Medicare-Medicaid Enrollees
Initiatives to Accelerate the Development and Testing of New Payment and Service Delivery Models
Initiatives to Speed the Adoption of Best Practices
Innovation – What can you do? Learn about the Innovation Models open for enrollment in your area. Find out how your facility can participate in a program that will help you to provide better care AND be financially responsible.
For questions or help in understanding the innovation models, contact Richter Healthcare Consultants today at 866-806-0799.