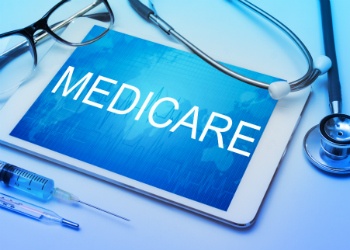 When it comes to Revenue Cycle Management, most accountants focus on the end result, reflected in the monthly financials. It is assumed or even taken for granted that there is a process in place for the front end, the collection of revenue. Revenue Cycle Management or RCM is indeed a process. Billing is a big part of the RCM process for LTPAC providers. Although we all know that collection of revenue is a key area when it comes to the financial statements, the focus is directed more on how a company performed during that time period, rather than how the numbers were generated.
Revenue Cycle Management Process
It is necessary to understand the process that goes into creating those numbers and how they can affect you and your business. If there are adjustments on the revenue side that are reflected in a different month than they apply to, you would not be properly evaluating the company's performance during the current period if you are not aware of those.
In addition, it is important to have an understanding of the revenue cycle and its impact on cash flow management. High revenue is fantastic, right? Only if it is collected. Uncollected revenue is just numbers on paper. It does not pay the bills. Even though an accountant or business staff person may not be involved in the daily billing functions, knowing when funds are coming in is crucial to managing the bank and payables. Although certain payments cannot easily be projected, knowing the billing process can help you get accustomed to the manner of how certain payers remit and when your bank account will reflect these deposits.
Medicare, Medicaid and other carrier remits, however, will not come as anticipated if there is a delay in the billing process. If the billing staff misses a deadline for submission of claims, review and payment may take another week, two weeks or more. Does the facility have a Revenue Cycle Management process that includes eligibility verification prior to admission, review of claims prior to submission to payers for payment, a collection process, etc.? This can have a serious impact on cash flow. Providers today do not enjoy the lines of credit that were easily accessible in days past. This is why it is key to have open communication between the accounting and revenue cycle department. Understanding delays on the billing side aids in the process of planning distributions. For example, if you are relying on a remittance advice from a payer in order to make payroll or to pay your vendors, you need to be fully aware of potential problems on the front end to plan accordingly. These reasons only scrape the surface of the value understanding the revenue cycle process can add to successful financial management.
In summary, Revenue Cycle Management is a process. A process that involves the entire team. Let the accountants into the process too. Documentation of services, eligibility verification, Triple Check and timely submission of claims all happen on the front end. The accounting staff manages the information resulting from the RCM process to help ensure that all financial obligations are met, including payroll, taxes, vendor payments, etc. With an efficient RCM process, the accounting staff can help to project cash flow that will hopefully ensure that the mission of quality care and services continues.