---
WHAT are we seeing in ADRs right now?
The long-term post-acute care (LTPAC) industry as a whole is seeing an increase of ADRs as of late. These ADRs are not only coming from Medicare, but insurance companies as well. Both entities are being increasingly aggressive in their attempts for recoupment. If a facility is not responding to ADR requests and/or not sending in appropriate documents to support the claims, they are being denied. If the auditors see a trend of this happening in a facility, they are in return sending even more. This can very quickly become overwhelming at the facility level. The best way to avoid this vicious circle is to respond to the ADR in a timely and complete manner the first time around. This keeps your LTPAC facility off the proverbial ADR radar.
WHY are providers failing ADRs?
There are four primary reasons why providers fail ADRs:
Failure to submit required information in a timely manner. When submitting information for an ADR, there is always a time frame in which it is due. This is typically 30 to 45 days from the date on the letter. It is imperative that you have a process in place to track when ADRs come in and when they go out. The easiest way to accomplish this is by using an ADR Tracking Log.
Click here to download our free ADR tracking Log.
Failure to submit ALL required information. In order to ensure you are gathering all of the correct documents, you should have a process in place, such as an ADR checklist. While the medical records department or ward clerk may gather and collate the documentation, it should be a requirement to have a clinician review all ADRs prior to mailing as well.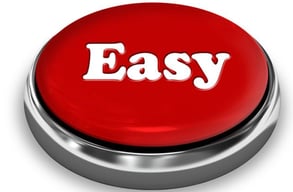 Additionally, you will want to ensure that the records are put into order. A table of contents with dividers is highly recommended. Remember to ensure the resident name is on all pages. You can also send a cover letter to summarize the care that the resident received. The cover letter is optional; however, if you are having issues with denials, it can work in your favor.
Sending documents that are outside of the requested time frame. This occurs all too often. We send in information that is outside of the date range requested. We recommend that you ensure the correct time frame is represented prior to mailing your ADR.
Signatures are not legible. If they are not legible, please send a signature log with the document.
HOW can providers improve their performance with regard to ADRs?
Provide a cover letter which can be used as a roadmap, and can also prove very helpful in highlighting key dates or documentation that supports payment of the claim.
Follow the Providers Preferred Order Checklist – it will assist in reviewing your documentation more efficiently and expedite the review process. Separate the sections of the ADR with colored sheets of paper to expedite the review process.
Copies should be full sheets of one-sided paper. Do not use two-sided or half sheets.
If you are responding to multiple ADR requests, clearly separate the documentation for each claim. Use rubber bands, binder clips or separate envelopes.
When mailing, send the documents via certified mail so that you have a record of the delivery date and time for your records.
HOW can Richter Healthcare Consultants help providers?
Richter Healthcare Consultants can provide oversight for your ADR process. Facilities can upload documents directly to our clinicians for review. We will also contact you to let you know if we need additional documents. We will put the documents into the preferred orders and provide a table of contents. Our staff will then mail the ADR out and begin the tracking process. If you have an appeal, our clinicians can also write appeal letters for your facility.
Richter Healthcare Consultants can provide training for your staff. We can teach your staff how to manage ADRs internally and provide the tools needed for success. Training can be provided in person or via WebEx.
Don't wait another second to make the needed changes to your ADR process. Insurance companies and Medicare will continue to inundate facilities with ADR requests for the foreseeable future. Protect yourself from recoupments, and from further audits due to poor ADR responses.
Contact Richter Healthcare Consultants:
Do you have questions about ADRs, or other clinical challenges? Call Richter's clinical education consultants at 866-806-0799 to schedule a free consultation.
Want to stay on top of the ever-changing LTPAC industry? Follow us on social media: