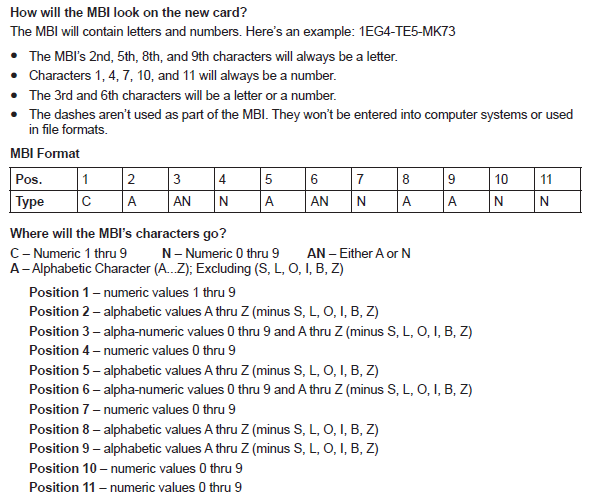 ---
Since the inception of the Medicare program in 1965, beneficiaries have been identified by a Social Security number-based identifier known as the Health Insurance Claim (HIC) number. This unique identifier has been used to determine the beneficiary for all Medicare transactions such as eligibility, billing and claim status inquiries.
As a means to help fight identity theft, The Medicare Access and CHIP Reauthorization Act (MACRA) of 2015 requires the Centers for Medicare and Medicaid Services (CMS) to remove the beneficiary's Social Security number from all Medicare cards by April 2019 and replace it with an identifier that will help to secure the integrity of the beneficiary health data.
This new number will be known as the Medicare Beneficiary Identifier (MBI).