---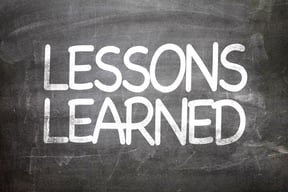 The Patient-Driven Payment Model (PDPM) was launched on Oct. 1, 2019, so as of this writing, observers have had ample time to see how it is taking shape. Thus far, the Centers for Medicare and Medicaid Services (CMS) has determined that PDPM has not been budget-neutral compared to the last model, as it was intended to be. PDPM is part of the larger, industry-wide shift toward value-based payment systems that reward providers for delivering high-quality care for people in need. While PDPM now requires more tracking and reporting for long-term care (LTC) providers and skilled nursing facilities (SNFs), particularly in terms of ICD-10 coding, the ultimate goal is providing better patient care.
This new reimbursement system was intended to be budget-neutral while shifting from where we've been focused (i.e., on therapy volume) to a focus on the patient's condition. Currently, there are more CMS financial winners than losers under PDPM—specifically:
In October 2019, Medicare rates went up with some help from the non-therapy ancillary (NTA) one-time variable adjustment. The projected rate was $563.00 for October 2019, and the realized reimbursement was $615 per day. We saw a 3% decrease in November 2019 without the one-time variable adjustment. Overall the rates remain up, but organizations are still leaving money on the table in the following areas:
Swallowing/mechanical diets – are not being coded in section K of the MDS
SOB/lying flat for COPD – are not being coded in section J of the MDS
Depression – the PHQ-9 are not being completed per the RAI guidelines in section D of the MDS
Restorative nursing – two programs at least six days per week are not being performed
Non-therapy ancillary – diagnosis and conditions are being missed in the medical record and are not coded on the MDS
According to online boards and user groups, MDS coordinators still struggle with the transition. Consider:
There 150 data points to evaluate on the MDS for PDPM
They must ensure the MDS Coordinator has the skill set necessary in the new PDPM landscape
They have a lack of accurate resources at their fingertips
They still struggle with workload changes
They don't have a reliable support system
SNF managers should continue to schedule PDPM trainings, provide current resources and identify outside opportunities whenever available. Examples include:
MDS Certification class (RAC-CT)
Networking opportunities
Webinars
Available up-to-date coding resources
Conducting an audit or peer review
Ensuring all available tech tools are enabled
We also strongly recommend that facilities complete regular in-house audits. It's critical that you identify your MDS documentation and process gaps before the Centers for Medicare and Medicaid Services (CMS) does. Focus on the areas that have already been identified as targets:
NTA diagnoses and services with supportive documentation
Speech therapy comorbidity diagnoses with supportive documentation
Acute neurologic diagnoses with supportive documentation
Mechanically altered diets and swallowing disorders
Depression PHQ-9 score with supportive documentation
Restorative nursing captured on the MDS with supportive documentation
Review of Section I for accuracy of I0020B and I8000 items
Additionally, don't forget about QAPI:
Add a PDPM audit
Look for your specific risk areas and address them through the QAPI process

Underscoring now is also a risk in the future
Swallowing/mechanical diets
SOB/lying flat for COPD
BIMS scoring on the MDS
Depression coding on the MDS
Restorative nursing – especially in the lean therapy context
Non-therapy ancillary
Change in therapy usage

Implement performance improvement plans (PIPs) as necessary
Include quality measures (QMs) and outcome measures in the audit process
Keys to PDPM success:
Get to know your data

Internally audit MDS and supportive documentation regularly
Contract with an outside consultant for regular audits to ensure accuracy and compliance
Collect outcome data to share with your partners

Focus on MDS competency and training

Provide additional training on quality measures and clinical outcomes
Provide skills training and competency for nurses and aides to ensure they have the tools they need to care for increasingly acute residents

Review your software capabilities to ensure maximum optimization and integration

Provide additional software training to staff to ensure competency and comfort with job duties

Continue to build preferred provider/partner networks
Don't rely solely on documentation from hospitals

Reach out to community physicians for additional resident information
Talk to family members to get additional information regarding a resident's conditions
Update pre-admission/admission documentation to look for NTA
Ensure accurate and complete medication reconciliation
The past nine months have been a time for learning for providers, as well as for CMS. As both parties continue learning, many more changes will occur along the way. Continued education and access to the latest resources will increase your ongoing success with Medicare reimbursement.
Want to stay on top of the ever-changing LTPAC industry? Follow us on social media: