If your long-term post-acute care (LTPAC) organization's strategic approach to revenue cycle management doesn't marry business performance with customer service and outcomes, you could be headed for divorce court.
Revenue cycle outcomes are directly tied to admissions/patient intake and process flow. The most common strategy is to focus the bulk of facility resources on the back end—i.e., the business office for billing and collections. However, most revenue cycle challenges originate at pre-admission or admission registration.
What to do? Take 3 steps toward maximizing revenue cycle workflow:
Test Your Process
Check to ensure that the following are being captured timely and correctly:
The correct payer
Demographic data such as Social Security number, ID number for insurance, etc.
Authorizations
Financial communication with residents and families
If not, ask yourself:
Do you need a process design or a redesign?
What's currently working for you and what is not?
If you have a process, understand the process and follow it. The process will do the work.
Continually Monitor
The entire RCM team needs to constantly monitor the following three challenges areas: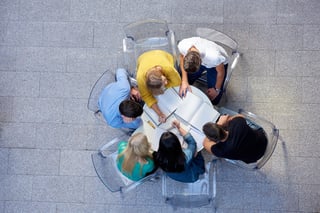 Pre-authorizations and authorizations
Medical necessity
Timely filing
This is essential to ensuring payment and avoiding bad debt write-offs.
Do your Homework
Our challenge to you is this:
Identify your current state of revenue cycle management
Identify key challenges and root causes
Brainstorm solutions with your team
Contact Richter Healthcare Consultants:
Do you have questions about optimizing revenue cycle management throughout your LTPAC organization? Call Richter Healthcare Consultants at 866-806-0799 to schedule a free consultation.
Gina Toigo, MBA, is a Revenue Cycle Manager with Richter Healthcare Consultants.
Want to stay on top of the ever-changing LTPAC industry? Follow us on social media: