---
Note: This is the first blog in our multi-part blog series on the CMS Requirements of Participation.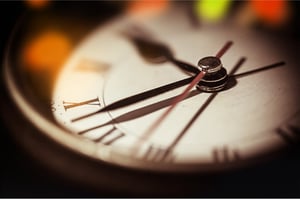 Did you know that one in three long-term post-acute care (LTPAC) residents is harmed by an adverse event within 35 days of their stay? Indeed, it is true, and the statistics from the Office of Inspector General don't stop there:
59% of events are preventable
37% of such events medication related (medication induced change in mental status, excessive bleeding)
37% are resident related (fall, electrolyte imbalance, pressure injury)
26% are infection related
50% of those residents affected returned to the hospital
This is why the Improving Medicare Post-Acute Care Transformation Act of 2014 (IMPACT Act) is so important and why it reflects advances in theory and practice of service. (Just as quick background, the IMPACT Act requires the reporting of standardized patient assessment data with regard to quality measures and standardized patient assessment data elements (SPADEs).)
There are some major themes that we can see while reading the Centers for Medicare and Medicaid Services (CMS) Requirements of Participation, including:
Quality

Quality of Life/Quality of Care
Special care issues: restraints, pain management, bowel incontinence, dialysis services, trauma informed care
Quality Assurance and Performance Improvement (QAPI)

Facility Assessment and Competency-Based Approach

Accounts for diversity in populations and facilities
Focus on each resident achieving highest practicable physical, mental and psychosocial well-being

Cross-cutting priorities

Reducing unnecessary hospital readmissions
Reducing the incidence of health care-acquired infections
Improving behavioral health
Safeguarding nursing home residents from the use of unnecessary psychotropic (antipsychotic) medications

Comprehensive Review and Modernization

Reorganized
Updated
Consistent with current health and safety
Let's do a quick recap of the items in Phases 1, 2 and 3:
Phase 1 (Nov. 28, 2016):

Freedom from abuse, neglect and exploitation
Admission, transfer and discharge rights
Comprehensive person-centered planning
Sufficient staffing
Drug regimen review
Dental care
QAPI
Smoking
Phase 2 (Nov. 28, 2017):

Behavioral health services
QAPI plan
Baseline care plan
New survey process
Infection control – facility assessment and antibiotic stewardship
Compliance and ethics
Physical environment – smoking policy

Phase 3 (Nov. 28, 2019):

QAPI implementation – reporting to the governing body
Freedom form abuse and neglect – coordination with QAPI plan
Infection Control Preventionist on staff and participating in the QAA meetings
Trauma informed care – comprehensive person centered care planning, quality of care and behavioral health
Compliance and ethics – all organizations must have a functional compliance and ethics program with written compliance and ethics standards, policies and procedures
Physical environment – call lights at bedside
Training requirements specified for all staff, contractors and volunteers. Training must include: effective communication; resident rights; facility responsibilities; dementia management and abuse prevention; freedom from abuse, neglect and exploitation; QAPI; infection prevention; compliance and ethics. Dementia management and resident abuse prevention training is a required component of the 12 hours of annual nursing assistant training
Food and nutrition – within five years of the effective date of the final rule, organizations need to hire/contract a dietician and a Director of Food and Nutrition services
If you have not begun preparation for Phase 3, now is the time to start. Phase 3 requires a fair amount of full implementation and integration with QAPI. This is not something you will want to try implementing at the last hour.
Do you have questions about Phase 3 or other clinical challenges? Call Richter's clinical education consultants at 866-806-0799 to schedule a free consultation.